Living Being (Green) Sculpture III
An experiential, participatory performance
facilitated by Lynn Horsky
with performers, Andrew Leonard and Regina Peterson,
and improvisational musical accompaniment by Old Wave.
In previous iterations of Living Being Sculpture I & II, performers and audience participators draped themselves with materials and struck stationary poses to relate to figurative or abstract sculpture. In Living Being (Green) Sculpture III, our performers used movement and various green and white draping materials to engage the audience. They improvised flowing spontaneous sequences to illustrate being in the moment, using materials and the immediate environment to create new forms. Working without a score or script, Old Wave musicians used random sounds and notes from their respective instruments in response to the movement by the performers to enhance the playfulness and ethereal quality of the piece.
Photos: Deb Strick, Art in Everything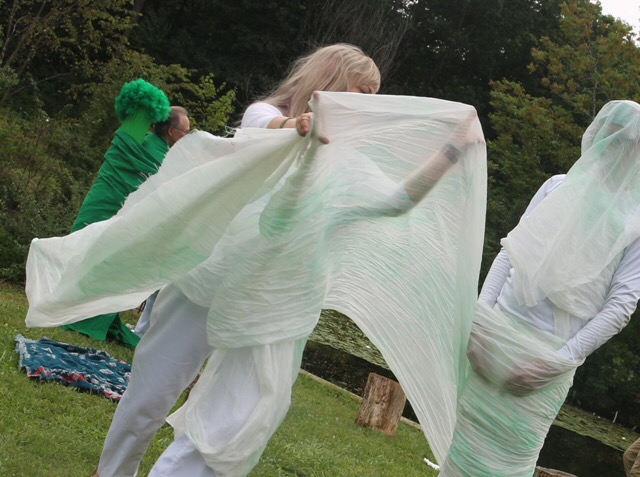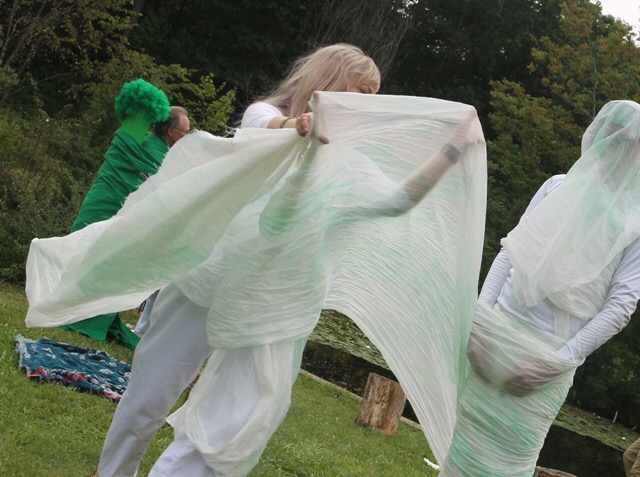 1
2
3
4
5
6
7
8
9
10
11
12
13
14
15
16
17
18
19
20
21
22
23
24
25
26
27
28
29
30
31
32
33
34
35
36
37
38
39
40
41
42
43
44
45